Hello and thank you for visiting my website.
Once upon a time, when I was a geologist, I used to look for the unique in each rock. Now I like to help people find and develop their own inner ore.
One of the best lessons from that period of my life was to see how much a person's inner nature is reflected all around in outer nature. Our body's cells originated in the earliest microbial cells and with every breath we relive the pathways of that ancient earth. Right inside us is the pulse of the universe. Right inside us we know the mystery of the eternal now.
Therapy is all about growth and change, about becoming more open to life. It's about coming to value and love oneself, to grow in compassion and perspective. Another of its gifts and potential goals is to enjoy a deeper sense of kinship with the community of life and appreciate the flow of the universe inside. Nurturing a connection like this makes a path of compassion and beauty and is the foundation of happiness.
How change happens varies for everyone, because we are all different and because each of us has different needs. And as therapy progresses, those needs will continue to change in a very personal way.
The counselling or therapeutic relationship is a relationship between two people, between counsellor/therapist and client. My part is to be by your side during your journey of personal exploration towards a more rewarding life.
You can count on me to
accept you and listen without judgement
recognize emotions and patterns that maintain suffering
help you process them in order to promote healing and discover more satisfying ways to be yourself
hold and encourage the future self you want to be.
It is easier to go forward together than alone. Sharing your struggles and feelings in a safe and comfortable setting makes confronting your challenges easier, and also can help you discover new possibilities for growth and healing.
What shall we talk about? We can talk about whatever you want to talk about: work, life, school, family, childhood, relationships, memories, feelings, values, and much, much more. It's at once open and private between us. Often, it's astonishing to see what can come from looking closely at what may seem to be really very simple things – a word here, an image there, or a dream. Some of my clients like to work sometimes with sandplay, a modality that adds a uniquely tactile dimension to the therapy and promotes body-mind connectivity.
Transitions
The rhythm of human life includes a series of transitions as we move from one phase to another, from one experience to another, from one challenge to another.
I too have experienced many transitions, which led me to become a therapist and social worker. And while transitions often cause stress and anxiety, I know they can also be a gateway to a new, fuller version of ourselves, a rich ground for seeding hope, inspiration, meaning, vitality and joy.
Perhaps you are weighing a transition or going through one right now. Perhaps you are struggling with a relationship, family or workplace issue, dealing with burnout, health, aging, grief or loss, in the grip of creative block, feeling a lack of direction or meaning, are overcome by a sense of futility or struggle with anxiety, motivation and low self-esteem.
We can work together through issues like these: relationship, marriage, divorce; career change, aging and retirement, burnout; bereavement; health/illness; anxiety; creative stagnation and development; direction, vocation, self-actualization, potentiality, a meaningful spiritual path; and issues around motivation, valuing and self-esteem. I also enjoy working with adolescents and youth on a variety of concerns.
If you are a mental health professional: My approach is psychodynamic, with a Jungian orientation. I offer clinical supervision.
My training and experience
My first experience working with people under stress was as a volunteer with the Red Cross; later I counselled abused women. I spent the next years learning about the earth and ancient life, studying forest policy and teaching science, policy and environmental education. My interest in group process and change was rekindled during this time and built on my previous involvement with community groups and exposure to the world/process school of Arnold Mindell.
I have always been deeply interested in people's connectedness to inner life and nature. Through my personal work, I learnt about the parts of myself I had trouble owning; I found that paying attention to my dreams, to the dynamic between my inner and outer life and its connection to body and creative energy was healing and invigorating. These experiences became the basis for my decision to become a professional therapist and counsellor. I am a Registered Social Worker (BCCSW, Reg. # 13624), Certified Sandplay Therapist (CAST-ISST, Level V), and member of the Canadian Association for Psychodynamic Psychotherapy. I am also an Adler Trained Coach and trained in Collaborative Practice (divorce). Professional development is important to me.
I'm the author of a book of poems, Sandbar Islands, and of the non-fiction narrative work, Wearing my Feathered Hat: Engaging Change through Seven Dreams. It is a reflective exploration of the place of dreams and mythology in one's life journey.
What I offer
My therapeutic practice is a combination of talk, mind-body awareness and creative expression. I am a seasoned dream and process facilitator and value intuition. For those who would like a deeper, body-felt experience, sandplay can prove highly rewarding. Other experience I draw on includes voice training, brief approaches such as Solutions Focus, and meditation. I developed the meditative practice, Ancient Earth, while I was a geology student. Its aim is to reconnect us with ancient dimensions of our present life, to develop compassion and heal our relationship with nature. I teach seminars in dream intuition, transitions, spirituality and creative process.
I have a long-standing interest in the psychodynamic connections between health/illness and the interior life of emotions and images. The format for my work in this area typically integrates talk with dream work and/or sandplay as well as other creative expression. The goal is to promote healing the body-mind-spirit, never a cure. It is strictly complementary to medical care and does not replace it.
Practical notes
Sessions are 50 minutes.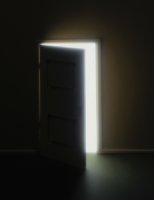 I work in English as well as in Netherlandic (Flemish and Dutch).
You may reach me confidentially by e-mail and telephone if you would like more information for yourself or an adolescent.